Daniel Piasecki Photography did such an amazing job capturing the versatility of my pottery. We had so much fun!
I almost always put a little thumb rest on my handles. I feel like it finishes the curve and creates a natural spot for your thumb to, well, rest. I roll a little clay ball then sore the surface of the pot and the ball and slip it then press. I dip my thumb in water and run it over the ball to smooth it out and create the actual spot for a thumb.
Photo by Time Bandit Photography
New Studio! The Mill at Shelburne Falls
May 2018
Moving in to my new studio this month! I'm so lucky to have found this place. I can't wait to start making again!
These babies take a lot of patience to make. A long drying process keeps them nice and flat. I put some nubbins (not sure what else to call them) on the bottom so there's no chance your nice furniture will get scratched!
Look at that texture!
I'm so excited and nervous every time I open my kiln when I have some new glaze combinations.
The way the red and blue glaze breaks over my white clay body makes me want to jump for joy! Red is so hard to get right, any potter will tell you so.
This new brown clay from Sheffield is my absolute favorite thing, both to work with when throwing or hand building and to glaze.
So excited about the possibilities! More to come soon!
I made these large mugs with my boyfriends mother in mind.
She makes the most amazing spiced coffee when we visit her in Maine for the holidays. I absolutely NEED a mug this size to drink it, anything smaller is simply not enough.
Don't forget to keep these mugs in hand though, they're a perfect fit for your beer at the end of the day!
I'm not fancy enough to own any of these personally, but you are!
Get your posh on and purchase these napkin rings!
It's beginning to feel a lot like Christmas
These are pinch pots that I textured on the outside using a rasp. Normally a rasp is used for coarsely shaping wood so it gives my clay the feeling of being made out of trees instead of mud.
This makes a cool photo but I wouldn't recommend stacking them like this in your cabinet.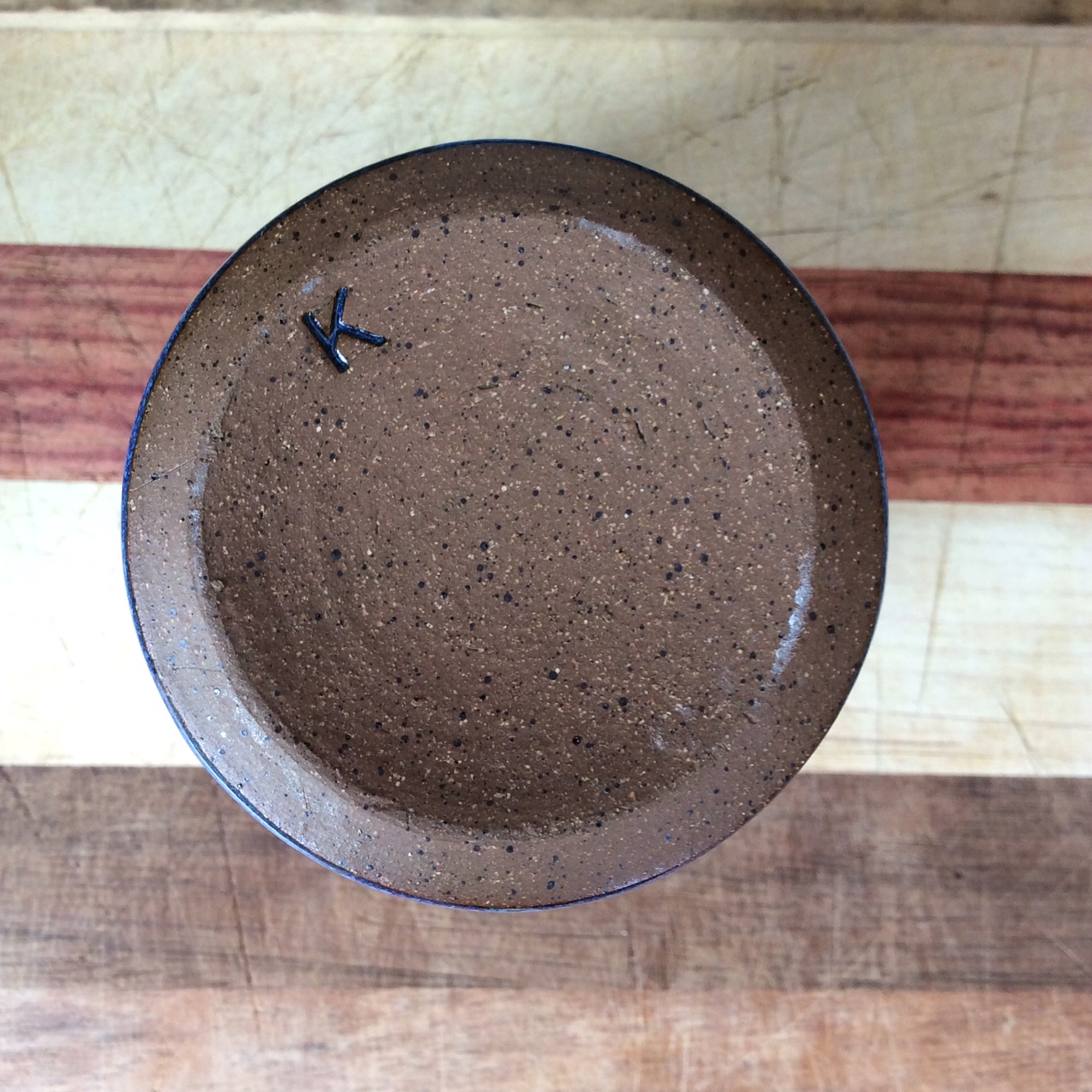 When I'm famous some day and long after I'm dead, historians will be able to determine how old my pottery is by the markings on the bottom.
If its a scratchy signature those are some of my early pieces. If its a K those are from the beginning of my pottery business. If you see a perfect T on the bottom those are from the start of Tree Top Pottery Co.. If its a wonky T then they are from the past year because I lost my T stamp and only have a lowercase L and I'm apparently very bad at stamping the lines at a right angle.